Connecting People to the Grace and Mystery of the Natural World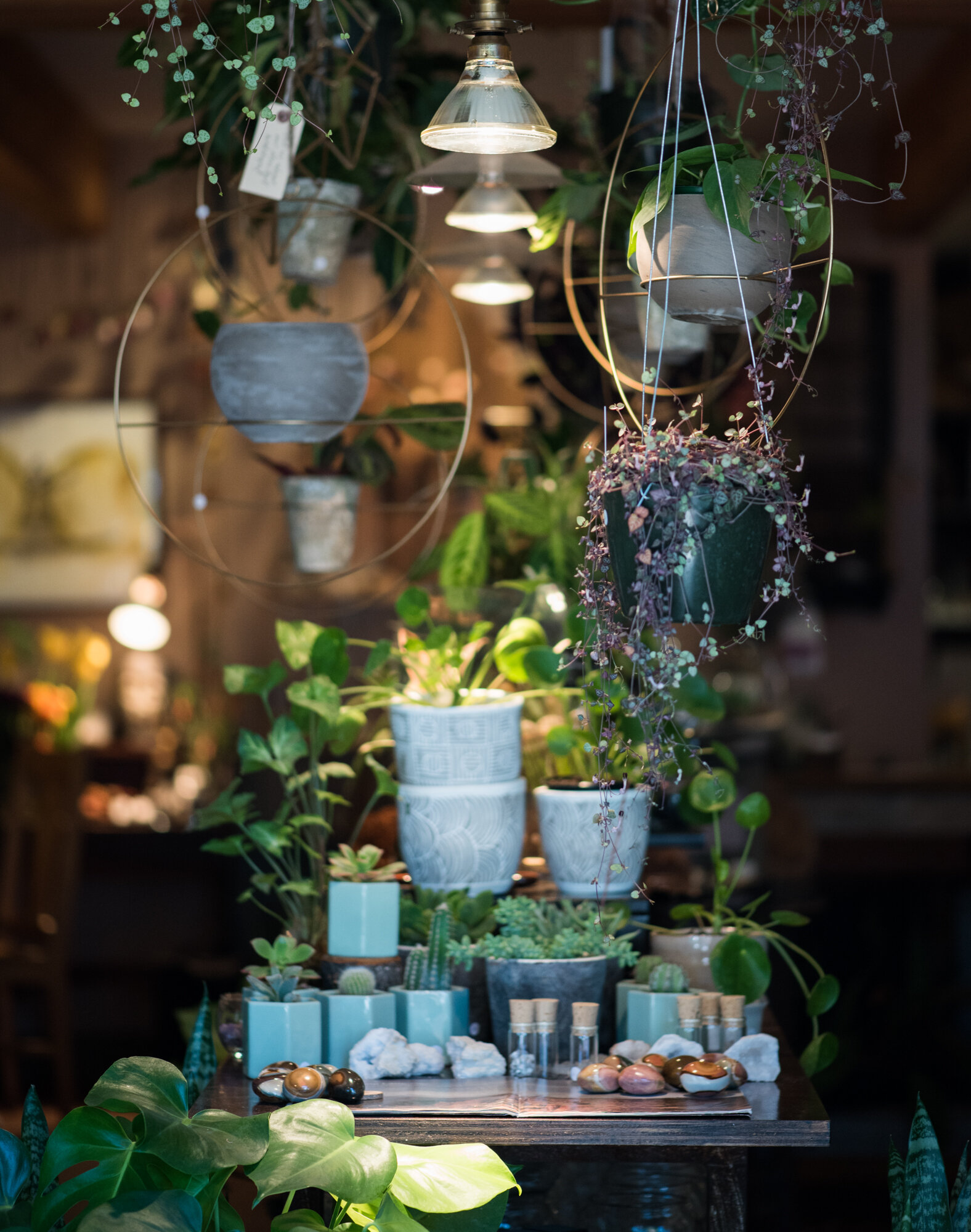 imagine a place:
Here it smells good, like mint and moss. It feels good, like a place that has a special secret. Most of all, Artemisia is a place where you will find Nature as the main ingredient for making stunning terrariums, exquisite perfumes or lovely potted plants.
Our specialty and passion is fostering peoples creativity and providing an inspiring space and exquisite materials to explore. The experience here is special.
We engage people's senses, immerse them in a beautiful environment and put all the ingredients at their fingertips to make custom designs. We have sparkling stones, crystals, shells, moss, houseplants, pots, perfumes, and terrariums. Our Essence Bar has essential oils and absolutes from all over the world and the Terrarium Table is stocked with engaging materials. Come, Explore, Discover & Create!
inside peek & Popular:
We love hosting bachelorette parties, birthday events & team building groups!
our passion: create, restore, connect
perfume class:
We provide the space and natural essences for our customers to explore, discover and create their own perfumes. This is meant to be a joyful and lighthearted process which offers each person a window into the fascinating world of fragrance.
Terrarium workshop
Like taking a walk in the forest, Artemisia immerses you in an atmosphere that appeals to the senses. Our terrarium workshops have the therapeutic value of resting the mind. Physiologically restorative, giving respite and feeding the senses. With plants and glass we create a sense of wonder with the natural world.
Kokedama bonsai class
The Kokedama or Moss Ball is a form of Japanese garden art, a modern take on the traditional Bonsai. There are many types of planting in Japan, and these sweet friends are a combination of nearai (without a pot), kusamono (mossy or grassy elements), and bonsai planting styles. The roots of the plant are bound in soil and moss to create a pot-less home for a houseplant. Create one yourself to see how it's done!
Check out our other classes: Stone Netting, Plant Parenthood, Air plant Class on our Workshops page!
Would you like to bring your friends, kids, co-workers or employees in for a private event? We would love to host you! We can accommodate 5-20 people for your event. If you have more people, we can consider another event space!
Happy Hour workshops
Come in between 4-6pm on Tuesdays and Thursday for our Happy Hour Workshops. Enjoy a glass of rose and make a single custom perfume at our Essence Bar or build a lovely 4" terrarium for $30-. Bring a friend and double the fun!
TRENDING: Gift an experience
Shop our Gift Certificates for Terrariums, Moss Balls (Kokedama) and Perfumes Workshops
TouR OUr Space
110 se 28th Avenue, Portland, OR 97232. We are open every day from 10:30am - 6:00pm. No appointments necessary.